Drum roll please…
Stern Cohen is thrilled to be celebrating our 60th anniversary.
And to top it off, we have won ClearlyRated's 2023 Best of Accounting Awards for Client and Employee Satisfaction!
This is our 8th win for Client Satisfaction, making Stern Cohen a clear leader when it comes to service.
This is our 2nd win for Staff Satisfaction highlighting our commitment to creating an exceptional work environment for our team members.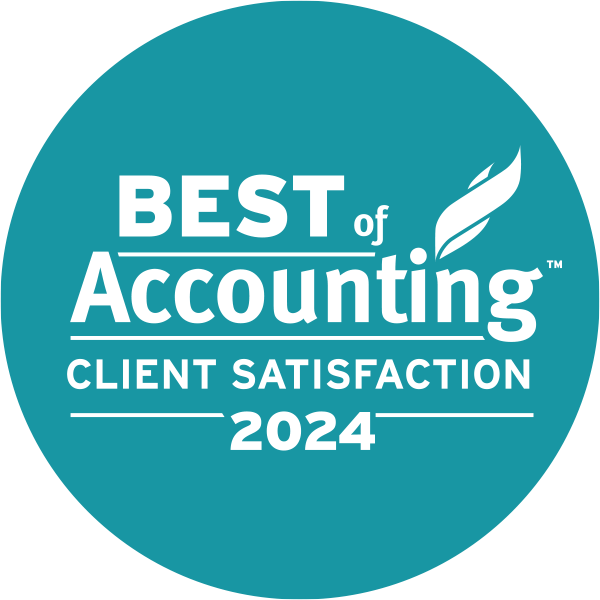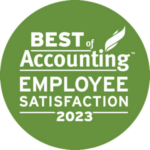 These awards are earned, not purchased.
Best of Accounting™ awards are based solely on a third-party, statistically-valid survey of the firm's clients and staff. The award is based on established industry benchmarks and the recognized metric known as Net Promoter Score (or NPS). The survey is carried out by ClearlyRated with strict data validation requirements.
Award Winning Accounting Firm Numbers
Client Satisfaction:
In the 2022 December client survey, over 525 clients were surveyed.
Stern Cohen received satisfaction scores of 9 or 10 (out of 10) from over 78% of our clients, significantly higher than the accounting industry's current average of 45%.
Our Net Promoter® Score of 73.4% is considered "world class." This is based on global NPS standards which categorize 50% NPS as "excellent" and 70% NPS as "world class."
Want more proof? We invite you to view many client reviews publicly available on the Clearly Rated website on Stern Cohen's profile page. Here's one:
"Knowledgeable. Personable. Level-headed. The team at Stern Cohen know their stuff and are responsive to client matters; offering quick and practical solutions to matters that arise. They've helped us to navigate more than a few complex regulatory and compliance issues, and we're all the better it. We would definitely recommend Stern Cohen for all you accounting and advisory needs."
– Client on December 9, 2022
Staff Satisfaction:
In the staff survey, over 96% of participating staff said "I am optimistic about what the next year has in store for me working at Stern Cohen."
Over 90% of staff said "My compensation package (salary, bonuses and benefits) is fair compared to people who do similar work at other companies."
Our staff NPS score is 65.5% – an excellent rating!
The survey also identified areas of improvement including feedback. To address this need, we have introduced the Matrix, making it super easy to request a one on one feedback session with a Manager or Partner. The Matrix provides an opportunity to share, discuss, learn, and grow.
You can read more staff testimonials on our Careers page but here's one:
"Great clients, interesting varied work, and good compensation."
– Staff Member (anonymous) on January 12, 2023
Why Do We Participate?
At Stern Cohen, we believe it's important to seek our clients' and employees' feedback on how we're doing.  We also find it extremely encouraging to know our clients and staff appreciate the value we provide.
With so many accounting firms to choose from in Toronto and Ontario, being able to see a firm's client ratings is reassuring to those looking for a new accounting provider. Many businesses promise great client service. Our annualized survey backs up that claim!
About Best of Accounting™
ClearlyRated's Best of Accounting® Award recognizes accounting firms that have demonstrated exceptional service quality based exclusively on ratings provided by their clients and employees. The award program provides statistically valid and objective service quality benchmarks for the accounting industry, revealing which firms deliver the highest quality client and employee experience. Winners are featured on ClearlyRated.com—an online business directory that helps buyers of professional services find service leaders and vet prospective firms with the help of validated client ratings and testimonials.